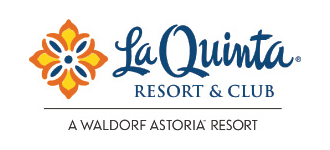 Book your reservation now to receive a special rate for Railroad Equipment Finance attendees.
Only through the Rail Equipment Finance Conference Website housing link directly to La Quinta Resort & Club are you able to make your hotel room reservation.  Any company calling conference attendees is unauthorized and your room reservation will not be recognized as part of the REF Room Block.
For all hotel inquiries, please contact:
The conference fee does not include golf, travel or hotel accommodation. Delegates are responsible for their own travel, hotel arrangements and payment. Registration and golf fees must be paid in advance of the conference.
You can now book a room at La Quinta Resort & Club, La Quinta, California by clicking on this link, which will bring you to the room reservation website set up specifically for the Rail Equipment Finance Conference.
If you prefer to reserve by phone, contact the hotel at (760) 564-4111 and identify yourself as a Railroad Equipment Finance Conference attendee.
When you make your room reservations before February 11, 2024, you will receive a preferential rate. (It is the lowest room rate offered during the period of our meeting, including internet or other travel discount rates.) In addition, Railroad Financial Corporation has negotiated the following concession from La Quinta Resort & Club for Rail Equipment Finance attendees who have booked their rooms at La Quinta within the REF 2024 room block. The room rate is $329 per night. That will be posted to all guest rooms to cover the following:
Reservations must be canceled 7 days prior to the arrival date, after which the deposit is nonrefundable.
If you are not planning to stay at La Quinta....
To keep registration fees as low as possible, REF has negotiated a $35 F&B credit from La Quinta Resort & Club for each room night. If you plan to attend REF and not stay at La Quinta Resort, you authorize REF to charge your credit card for the $35 per day F&B credit.
When you arrive at La Quinta Resort & Club you will receive a "Run of House" room assignment. This means that you will be assigned the best room available which will be either a resort or deluxe casita room if that is available (unoccupied, clean, etc.) when you check in.
The Resort is usually quite full on weekends in the winter with Los Angelinos enjoying the desert climate. The resort check-in time is 4:00 PM. If you should arrive early and find that a room is not available, you will be offered baggage storage while you enjoy the facilities. The Resort's fitness, tennis, and swimming facilities (lockers available) will be accessible to you. Or you may take a moment to relax in one of the hotel's restaurants or browse the retail shops, and stroll the beautifully landscaped gardens. The Guest Service Agent will expedite your room accommodations and notify you, via your cell phone, when your room is ready.
If you would like to arrange for one of the Resort's many suites, contact Lisa Weidinger, REF's Conference Director who can give you some idea of REF's pricing and availability for these accommodations.
Since its opening, La Quinta Resort & Club has been the favorite retreat of Hollywood legends like Garbo, Gable and Capra, and financial powerhouses such as Vanderbilt and Crocker.